We take the privacy of your personal information very seriously.
| | |
| --- | --- |
| | Goal Technologies complies with the Safe Harbor Framework developed by the U.S. Department of Commerce in cooperation with the European Commission. This Safe Harbor was approved by the EU in 2000 and provides a framework for U.S. organizations on the protection of personal information as required by the European Union's "Directive on Data Protection". |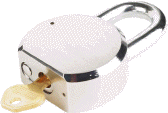 All personal information about Members are stored on a secure server and is covered by this Privacy Policy.
We will never, ever provide your personal contact information to anyone without your permission except 1) where required by law or 2) to investigate matters of fraud, or 3) investigate and research threats, or 4) threats and attacks upon servers associated with NLP Plus.
All personal emails that you send to us that are intended to discuss a personal problem, we will keep in the strictest confidence (unless you notify us you intend to harm someone or commit a felony).
If you choose to use an alias instead of your real name, we will protect your real name, except in cases noted by #2 and #3.
If you ever take any action on this website that would reveal your contact information to others, you'll see a statement explaining how your information may be used.
We have no control over your contact information when it leaves this website and is revealed to third parties. This includes, but is not limited to:
- Our shopping cart PayPal
- Yahoo, which manages our discussion group.
We have no control over your information as it travels along the internet from your computer to our servers; however, this website has incorporated 128-bit SSL encryption to further insure your privacy.
In the upper-left had corner of the left hand column, you'll see links marked "Privacy Control" with a key - . This control allows you to switch your browser to Secure SSL 128-bit Encryption. This allows you to secure your information as it travels along the internet - and demonstrates our commitment to safeguarding your privacy
We take your privacy very, very seriously.
For a complete description of our Terms and Conditions, go here.